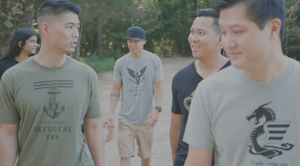 'REFUGENE' is the extraordinary resilience in refugees—the trait we hope to pass from generation to generation. It is in our DNA, either dominant or recessive, and therein lies our mission: Find it in yourself, look for it in others, and live by it for life.
The REFUGENE project is a two-part project that shares stories told by the refugee diaspora and a clothing brand designed to spark conversations about refugee backgrounds. We hope to inspire people to share their stories, because our stories are our heritage.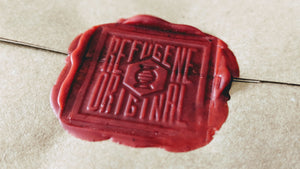 Welcome to REFUGENE
Xin chào, Hello there. We are REFUGENE, welcome to our blog.
REFUGENE is a project we started with the goal of celebrating the cultures of refugees. Why? Because our parents were...
READ MORE ➔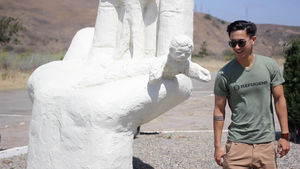 My story and why REFUGENE exists
Hi, my name is Jimmy and I am a Vietnamese American who was born and raised in North Carolina. I started printing REFUGENE shirts to connect with my heritage.
As a father and as a minority, I worry our cultural identity will fade with each generation. The REFUGENE project exists to keep our heritage from disappearing. Everything we make and do will...
READ MORE ➔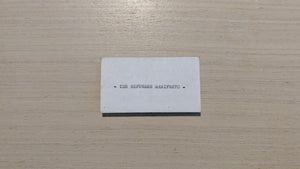 The REFUGENE Manifesto
The REFUGENE is resilience. It takes people from survival to success — the toughness of refugees combined with an immigrant's ambition.
This grit is born from struggle. It survives desperation. It knows humility and it values kindness. It dreams big. It observes successes and remembers failures. It learns. It hustles. It stays resourceful and keeps pushing...
READ MORE ➔